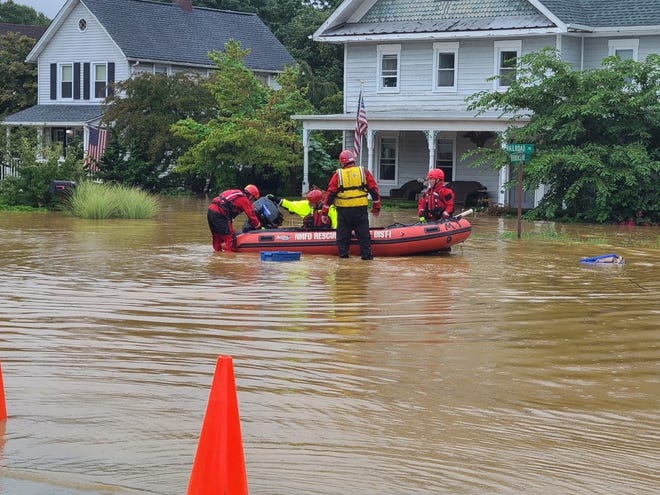 Whether the thermometer was reading high or low this August or whether rain was falling or not, one factor that most always had to be considered was the high level of humidity. The "Dog Days" of summer indeed. Of course, there was much else to consider this month, including contributions of rain from two tropical storms, one of which brought the largest crests on some rivers since May 1, 2014, 11 days where one or more locations received at least 2.00" of rain, and 16 days where the high temperature reached 90° or higher somewhere in the state.
Adding up all the rainfall, the statewide monthly average was 6.87". This is 2.30" above the 1991–2020 normal and ranks as the 15th wettest August since 1895. The northern climate division led the way with 7.89" (+3.33", 11th wettest), followed by the coastal area with 6.65" (+2.05", 21st wettest), and the southern division at 6.21" (+1.64", 27th wettest).
The statewide average temperature of 75.9° is 2.3° degrees above normal and ranks 4th warmest. Seven of the top 10 and 13 of the warmest 20 have occurred this century. The warmth was most strongly a function of elevated nighttime temperatures, which, for NJ, averaged 66.9°. This is 3.6° above normal and ranks 2nd warmest. The maximum temperature averaged 84.9°, some 1.1° above normal and ranks 18th warmest.