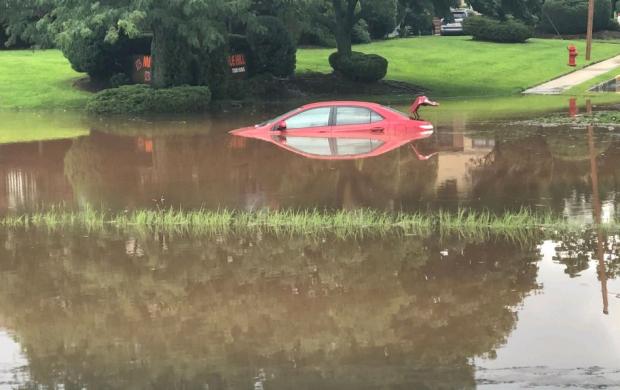 July 2018 had a classic variety of summer weather. There was: 1) an ongoing heatwave to begin the month; 2) dry conditions for the most part in the first half of the month; 3) some warm, exceedingly humid conditions with widespread, at times heavy, showers the second half of the month (courtesy of the subtropics); and 4) some "top 10" sunny dry days following several cold front passages (thank you Canada).
The average statewide July temperature was 76.4°. This is 1.8° above the 1981–2010 average and ranks as the 13th warmest July in 124 years of records (2.6° above the full period of record average). Eleven of the 18 warmest Julys since 1895 have occurred in the past 20 years (since 1999). The average daily maximum temperature across the state was 87.2°, which is 2.2° above average and ranks as the 15th warmest on record. The 65.6° average minimum was 1.4° above the 1981–2010 average and comes in as the 17th warmest.
Statewide, August precipitation averaged 5.63". This was 1.53" above the 1981–2010 average and ranked as the 32nd wettest since 1895. It was the wettest August since the record wettest month in 2011. As is often seen in the summer, the majority of the precipitation fell in scattered showers and thunderstorms. This resulted in a wide range of monthly totals around the state, with some serious flash flooding occurring in several locations when moisture ladened storms parked themselves over an area for multiple hours. Where storms missed time and time again, rainfall totals were below average. The northern NJ climate division (Hunterdon, Somerset, and Union counties northward) saw their 10th wettest August on record, with an average of 8.28" falling. This is 4.17" above average. Since 1990, only August 2011 was wetter in this division.