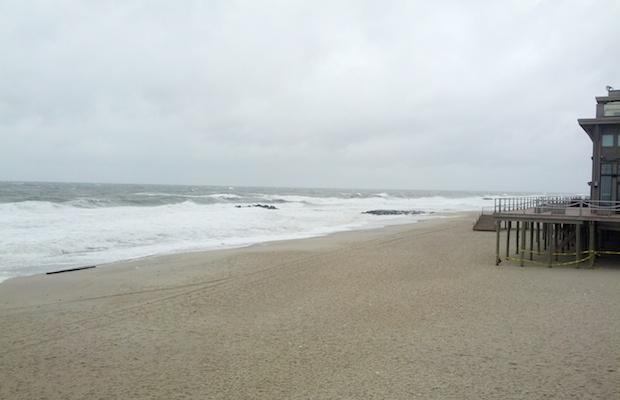 The Fourth of July embodies the meaning of summer. Whether on a serene beach in Barnegat Light or in a crowded suburban backyard, New Jerseyans (and all Americans) come together for the day to celebrate our nation through excessive eating, relaxation, fireworks, and sporting the red, white, and blue. We welcome the chance to barbeque with family and friends, and just like any gathering, there is a family member you avoid... Maybe it's the uncle that eats all the food... Or the aunt who chews your ear off with anecdotes... This year, however, you'll have to keep an eye on Mother Nature.
This Friday forecast looms ahead of us with a chance of showers, which is nothing unusual. These storms look as though they should pass around noon, as a cold front advances through our region. However the impending impact of separate tropical system is far from the usual, as Tropical Storm Arthur was officially confirmed Tuesday morning.
As of Wednesday afternoon, Arthur is sitting just off the east coast of Florida and is predicted to accelerate north along the coast reaching Nova Scotia by Saturday. There is a possibility for landfall in North Carolina's Outer Banks as a hurricane on early Friday morning before turning northeast during the day due to aforementioned front pushing it off the coast. With a bulk of the storm activity on the east side of the circulation, it will most likely not impact our area with rain as it turns away from the coast.