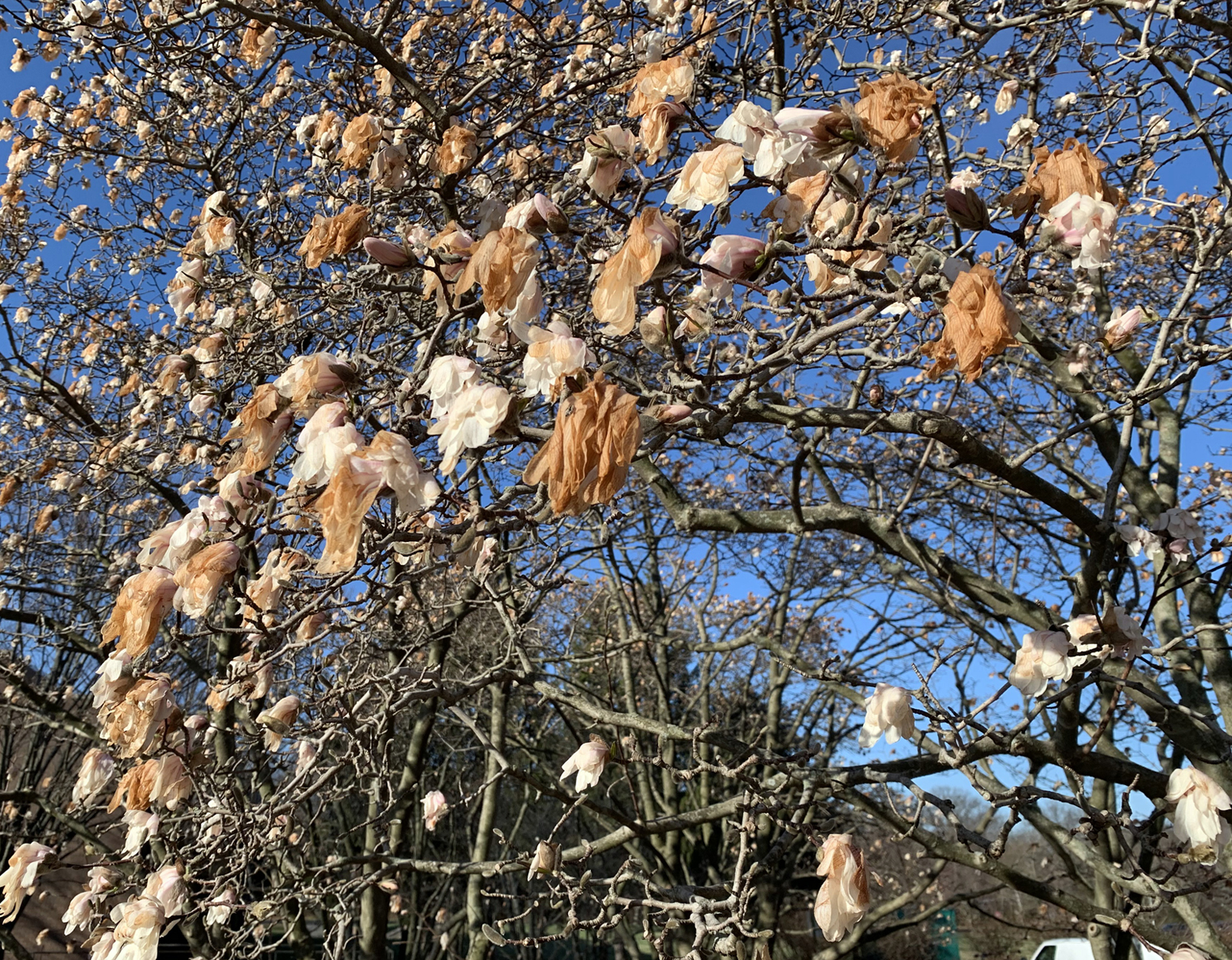 When it comes to shedding the winter coat and thinking of warm weather to come, March is known to have its early spring teases. Then, along comes some late winter cold to remind us winter is not quite ready to disappear. This spring foolery was on exceptional display this month. High temperatures jumped into the 70°s on the 6th and 7th, then back to the cold until the 70° mark was again eclipsed during four of the five days from the 15th–19th. Next came some more seasonable temperatures before a polar blast brought mid-winter frigid conditions from the 28th–30th, only to be followed by another day of 70°s to end the month. Interspersed with these wild fluctuations were episodes of thunderstorms, snow and rain, and 13 days where winds gusted to greater than 40 mph at some locations.
When all was said and done, the statewide average temperature of 43.6° was 2.6° above the 1991–2020 normal. This ranked as the 16th mildest March since 1895, with the end-of-month cold spell keeping the month out of the top 10 for warmth. The average maximum of 54.0° was 3.1° above normal, ranking 17th mildest. The average minimum of 33.3° was 2.1° above normal, also ranking 17th. The north averaged 41.1° (+2.3°, 21st warmest), south 45.3° (+2.9°, 15th), and coast 44.9° (+2.7°, 13th).
Precipitation averaged 2.72" across NJ, which was 1.48" below normal and ranks as the 26th driest March since 1895. The north caught 2.54" (-1.47", 26th driest), south 2.80" (-1.52", 30th), and coast 3.06" (-1.36", 34th). In particular, a zone from Hunterdon to Bergen counties was driest and the coast from Atlantic to Monmouth counties was wettest.