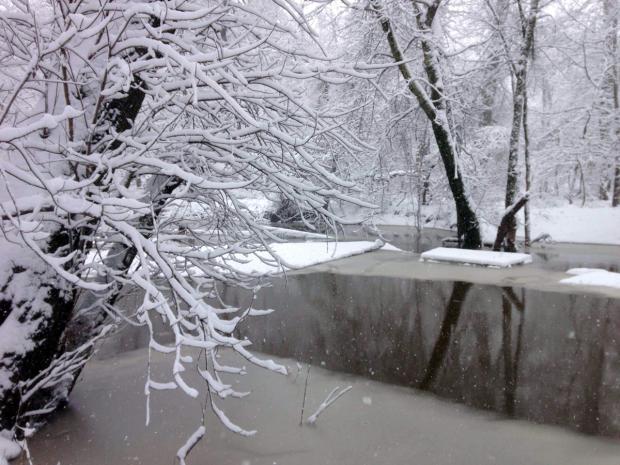 For the second consecutive year, March served as a meteorological exclamation point on an active cold and snowy season. As in 2013/14, this season had below-average November temperatures, milder-than-average December readings, and below-average January, February, and March tallies. The March temperature this year averaged 35.8°, which is 5.3° below normal and ranks as the 14th coldest since 1895.
This was also the snowiest March statewide and in central NJ since 1993. The northern counties averaged 13.6" (which is 7.5" above normal), the central region was at 14.9" (+10.0"), and the southern counties 8.6" (+5.6"). The state as a whole averaged 11.5" (+7.2"), which is the 13th snowiest March on record. For the season through March snowfall statewide has averaged 34.5" (+8.4"), with the north 50.5" (+15.8"), central 41.4" (+14.4"), and south 22.3" (+2.3"). This is the northern division's first back-to-back 50"+ seasons since the winters of 1903/04 and 1904/05.
March rain and melted snow accumulated to a statewide average of 4.95". This is 0.72" above normal and ranks as the 32nd wettest.